Siam Fight Productions Kids Need Your Support!
Thank you for your interest in sponsoring our Siam Fight Productions Muay Thai events at the Tempe Center for the Arts. Supporting our youth in the sport of Muay Thai provides an excellent opportunity for everyone involved. We are excited to work with you, and become ambassadors for your brand.
Our last year was a huge success. We put on the first ever quality 8-man tournament for Jr's, and sent "Tuzo" Cruz to Thailand to train at Sitsongpeenong. This year in 2014 has a lot in store, including potential television broadcasting of our events, and much much more.
Attached below are the sponsorship opportunities in .pdf for package bundles and event specials. Please contact us to make payment or with any questions you may have.
You can find fight posters, videos and more on our facebook page at http://facebook.com/SiamFightProductions. Please feel free to "like" our page as well.
Here is more information about choosing us as a sponsorship partner:
BENEFITS OF SPONSORSHIP
SIAM FIGHT PRODUCTIONS BELIEVES:
Muay Thai offers loyalty, entertainment, passion, and reaches out to all demographics, creating an environment with very few boundaries.
The creation of a relationship between the sport of Muay Thai and a corporate brand should be beneficial to both parties.
Aligning with a popular sporting event like a Muay Thai production is an excellent method of increasing brand awareness. Associating a product or service with our events can earn huge benefits.
A Muay Thai event offers continuous advertising opportunities since the photos from the event and videos are seen for many years.
The Muay Thai fan base is a ready database to target
Muay Thai fans are keenly loyal and extend that loyalty to the team sponsors
Muay Thai fans offer an extended network through friends and family
Muay Thai is an international sport, which has been developing an active bandwagon following here in Arizona for many years.
Sponsor companies can also reinforce awareness among target markets by sponsoring additional Muay Thai events throughout the year.
Siam Fight Productions does not see sponsorship as a sole act of charity – rather as a corporate decision that must provide a positive return on investment. Sponsors enjoy a wide range of benefits, which can/will:
Raise brand awareness and develop brand preference in the marketplace
Create positive PR and raise awareness of your organization as a whole
Provide attractive context for your products or services
Provide events for promoting your good relations with clients
BRAND QUALITY AND CREDIBILITY: LOCALLY and GLOBALLY
At the highest levels, Muay Thai involves trophies, medals, world records, championship cups, and global awareness. A leading brand can benefit greatly by associating with such excellence. Sponsoring an international athletic entity of Siam Fight Productions caliber adds value to a company's brand proposition.
In nearly all sectors of all markets there is intense competition among companies and brands. Often there is little differential between products in terms of quality, content or price. To make a brand stand out from the crowd a sponsor can use sport like Muay Thai to create a unique position in the mind of the consumer.
MEDIA & EXPOSURE
Typically sponsors wish to support activities that are enjoyable and memorable for audiences and participants, and provide occasions to build brand value.
On the top of the list in most sponsor requirements is media coverage. Sporting events such as Muay Thai tournaments, sponsored training event nights, and community interaction, create opportunities for exciting and interesting newspaper photographs and television images showing sponsor logos on shirts or banners. Such exposure creates brand familiarity for consumers. When your logo stands out from competitors, it can mean increased sales from consumers who are looking to spend money.
Sponsors and their staff want to feel comfortable with a business partnership, especially one this public. We know you want to feel confident about getting a good return on your investment. Siam Fight Productions believes that it acts as ambassadors for its sponsors' brands, saying to the world, "This brand is all about being involved in the community, dependable, and supports our youth."
Sponsorship Team – Siam Fight Productions
---
Thank you for your interest in becoming a sponsor for Siam Fight Productions. Here are our current sponsorship packages.
NATIONWIDE CO-BRANDED SPONSORSHIP NOW AVAILABLE!
Co-Branded Major HDTV Sponsor Package
$10,000 per event. Long-term agreements negotiable.
INCLUDES EVERYTHING FROM TITLE SPONSOR PACKAGE PLUS:
"Brought to you by…" Message during commercial breaks
Sponsor break-bumpers
4 x :30 TV commercial spots with reach from 8 million to 25 million homes across USA.
30 Minute Consultation with Promotional Designer (Third-party provider)
Logos on/in ring (Ring Floor/Corner Post Covers/Rope Separators) by mutual design agreement
See coverage maps and demographic info here CSN Map 2014 CSN NW Coverage Map 3-12 CSNMA Distribution Map TCN map 2014
---
Title Sponsor Package
BOOTH, BANNER, 4 VIP TICKETS, DVD OF FIGHT, 2 SPONSORED MATCHES, iPPV COMMERCIAL DURING SPONSORED MATCHES: $1000 per event.
This package includes everything from the Premium Package, plus another pair of VIP tickets, two sponsored matches instead of one, and your commercial (you provide, no more than 30 seconds in length) will be added to our live streaming feed via our international pay per view offering on GFL.tv during each of the sponsored matches. You will also receive a 30 Minute Consultation with Promotional Designer (Third-party provider) to get the most out of your connection with our unique audience.
Custom Packages can be arranged by us for your specific needs. We have many, many options. Please contact us if there is something you would like that is not shown here.
---
Premium Package
BOOTH, BANNER 2 VIP TICKETS, & SPONSOR A MATCH (UNDER CARD): $500
This package includes everything from the Essentials Package, plus a pair of VIP tickets to the show, and a match sponsored by your brand. Our announcer will announce your message, deal, and website before the match begins. The best thing about this, is that these videos get shared on social media, and depending on how the fight went, your message could be heard an unlimited amount of times.
---
Essentials Package
BOOTH & BANNER: $250
This includes a 10 x 10 booth (you provide) in lobby of the Theater. This gains huge exposure during intermissions and upon entry to the show. We will also hang your banner in the Theater, which will be seen by all, and potentially in iPPV feed, and on the DVD of the event. Your package will include your logo and link on our website home page.
---
Please fill out the form below and someone from our Sponsorship Team will contact you as soon as possible.
Email: admin@siamfightproductions.com
[contact-form-7 id="151″ title="Contact form Sponsorship"]
Here is a list and links to our sponsors websites.
The Siam Fight Productions is a proud supporter of the 100 Club of Arizona: a non-profit organization that provides resources to enhance the welfare and safety of public safety officers/firefighters' families and provide financial assistance when public safety officers and firefighters are seriously injured or killed in the line of duty. For more information: visit their website:
http://www.100club.org/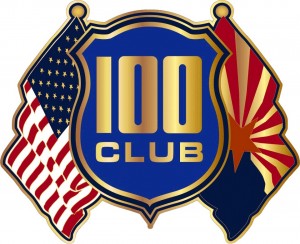 Please support our sponsors below, which have played a huge role in the success of our shows.