Siam Fight Productions™, the Arizona based Muay Thai promoter, has big plans for 2017 and it begins with Siam Fights Live™, and the company's much-anticipated February 17th, professional market debut!
Winter 2017: Siam Fight Live™: Muay Thai Premiere
Siam Fights Live will bring matchups that will feature a number of rising Muay Thai stars, all of whom will be fighting in a "full rules" format (elbows & knees allowed). Matchups include: Joshua Glover (3-1) vs. Damien Early (5-2) in a 150 lb. matchup; boxing veteran Sunshine Fetkether (1-1) vs. Missy Pontbriand (5-5), each fighting at 145 lbs.; and Phoenix's own Travis Clay (5-0) will look to maintain his undefeated streak in a matchup against vs. Alex Chavarria (0-1) who hopes to end Travis' winning streak make his home state of Texas proud. The bouts will take place on February 17th at 7pm eastern, 5pm local Arizona time, at the pristine Tempe Center for the Arts, just outside of Phoenix, AZ. Tickets are on sale at Siamfights.com. You can also stream the action live and watch the replay afterwards on the Siam fights PPV Network (www.siamfights.tv).
Spring 2017: U.S. Muay Thai Open™ West Championships

Meanwhile, while the pros battle it out in mid-February, amateur athletes from across the globe will be preparing for the upcoming U.S. Muay Thai Open™ West Championship (USMTO West) which will take place in the Phoenix area from May 12-14, 2017. The USMTO West tournament will split amateur athletes into two separate experience classes. Open Class will feature experienced, highly skilled athletes – some of whom are poised to go pro in the near future. However, Novice Class will invite athletes who possess a minimal level of experience and will give them a chance to engage in the fun and thrill of competition. Registration for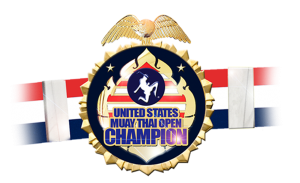 the USMTO has already begun and registration prices will increase as time goes by. The USMTO is one of the few places where U.S. athletes can test their skills against international competitors, and it guarantees that every athlete will leave the USMTO more skilled than when they arrived. Novice and Open Class Champions will receive a custom designed Thai-style belt, and participants will enjoy free breakfast at the USMTO's partner hotel, the Sheraton Crescent. Coaches and athletes: Register as soon as possible in order to lock in the lowest possible rate! Also be sure to download the USMTO app for Android and Apple devices.
Fall 2017: Siam Fights Live™ Finale
The last Siam Fights Live™ showcase of the year will take place on October Friday, October 20 at Tempe Center for the Arts outside Phoenix, Az. This final showcase will again feature professional fights in a night of fun-filled entertainment packed with exciting, hard-hitting, and precision Muay Thai. The fight card will be announced a few weeks before the event so follow #siam_fight on twitter or Siam Fight Productions on Facebook for the latest information on upcoming bouts.
Fall 2017: U.S. Muay Thai Open™ East Championships

From November 3-5, 2017, the USMTO will travel to New York, the "Big Apple", to host the first ever USMTO East Championships! The USMTO East will continue the tradition of being a tournament open to amateur competitors from every country, it will offer great registration discounts, deliver advanced tournament logistics due to the groundbreaking USMTO app, and will bring back the respectful, safe, and fun USMTO atmosphere! DISCOUNTED Registration for the USMTO East will begin on Saturday, May 13th during the USMTO West's elimination series!
SFP's Continued Dedication to Youth Muay Thai:
Siam Fight Productions has been the consistent leader in youth Muay Thai promoting since 2012, and in 2017, it will continue to advocate for the development of youth
Muay Thai athletes and plans to provide our youth with more opportunities to compete and develop their talents against international and local competitors. Because they recognize that the sport's success is contingent on developing the next round of superstars, Siam Fight Productions will be partnering with the United States Muay Thai Federation (USMF) in order to develop youth programs throughout the United States. Plus, with the sport's recent recognition by the International Olympic Committee (IOC), youth development at this point in time is critical, because they envision the creation of special opportunities for our youth including sponsorships, scholarships, and other key necessities.
Thinking BIG: Beta-test of a National Ranking System
The growth potential for Muay Thai is limited only by our collective inability to think BIG and take SMART risks. Siam Fight Productions refuses to accept the status quo and it recognizes that it has an ability and responsibility to grow the sport of Muay Thai. Siam plans to be at the forefront in terms of innovation within the industry, and their next mission is to develop a reliable and nationwide ranking system. Muay Thai is on the verge of widespread acceptance as a legitimate and mainstream sport, but in order to ensure that legitimacy, the Muay Thai community must accept a statistical and ranking system that will ensure fairness, consistency, and accountability across the coasts. Beginning in 2017, every competitor and gym who participates in a Siam Fight Productions™ event (including USMTO events) will receive automatic entry into the ranking database. Siam will use the data to develop and fine-tune the structure of the national ranking system before making the system available to the broader Muay Thai community. Promoters who would like more information should SFP President Thiago M. Azeredo at Thiago@siamfights.com.
Here's to another exciting year of Muay Thai – Happy New Year!
Comments
comments