The Siam Fights Live Muay Thai Kickboxing's Season Finale will take place on September 2, 2016 at the prestigious Tempe Center for the Arts near Phoenix Arizona, and it will feature the much-anticipated rematch between Chandler MMA's crowd sensation, the undefeated Rene "El Chingon" Leon (5-0) versus Xayaveth Muay Thai's prodigy Bobby Wilson (6-6). Back in February, Bobby stepped up as a last-second replacement to fight Rene Leon at the Siam Fights Live Premiere.  Both fighters impressed the crowd with their skill and their will to win, but Bobby's valiant effort came to an abrupt end after taking a right leg to the head, knocking him out cold in the third and final round.
Rene Leon celebrated another riveting performance and fight fans all over the world replayed the knockout footage over and over on social media.  Bobby Wilson, though he suffered an honorable defeat and felt quite embarrassed about the viral video, quietly went back to the gym with sprit of determination but a heart of vengeance.  Bobby told Siam Fights Live that he "was eating cereal" when he got he call to fight and did not hesitate at an opportunity to show off his skills on the Siam Fights Live stage.   His Coach Vinn Xayaveth went on to say "that was the second time he took a fight on a short notice, we come to fight!"
Bobby's challenge to Rene is this simple: "Fight me when I'm at eight weeks [of training]…between me and you, you know who the best fighter is!"   Those are some tough words, which we all know is backed by Bobby's tough-as-nails attitude in the ring. However, when thinking back over the fight, and after studying video footage, Rene says "I definitely held back way too much, he didn't want to stay and fight".  The question is, will Rene be able to surprise Bobby with another one of his deceptive kicks to the head, or will Bobby prove to be too much for him to handle?  Fight fans, this one may get ugly.  September 2nd couldn't come fast enough for these two warriors.  This fight will surely prove who the best fighter is.  
See what the fighters had to say about the upcoming rematch at Siamfightslive.com.   Tickets for Siam Fights Live are available at Siamfights.com or at the Tempe Center for the Arts box office (480) 350-2822.  Don't miss out, on your chance to see Siam Fights Live on September 2nd and to be blown away by the raw power of full contact Muay Thai!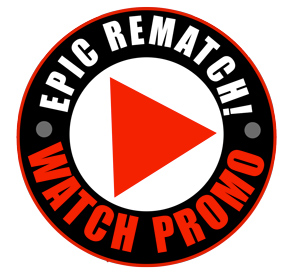 Comments
comments